12 Day Lord of the Rings Roving
Visiting a number of Lord of the Rings locations along with stunning scenery from start to finish including Tongariro, Taupo, Nelson & Christchurch this tour will captivate LOTR fans and walking lovers alike.
12 Day Lord of the Rings Roving
With a great mix of beautiful Lord of the Rings & The Hobbit locations including some interesting walks & sightseeing activities, this tour will become a favourite talking point.
| | |
| --- | --- |
| Tour Type: | Self Drive Tours |
| From: | Auckland to Christchurch |
| Departs: | Daily |
| Duration: | 12 days |
| Tour Code: | SD12LR |
Regions Visited
Click on the region name to view more information about the region
Auckland, Hobbiton, Taupo, Tongariro National Park, Wellington, Picton and Marlborough Sounds, Nelson, Christchurch
Tour Inclusions
12 day car hire
11 nights accommodation
Superior & Premium accommodation includes breakfast
Hobbiton Movie Set tour
Tongariro Crossing guided walk
Interislander ferry journey
LOTR Edoras day tour
Day By Day Itinerary
DAY 1: WELCOME TO AUCKLAND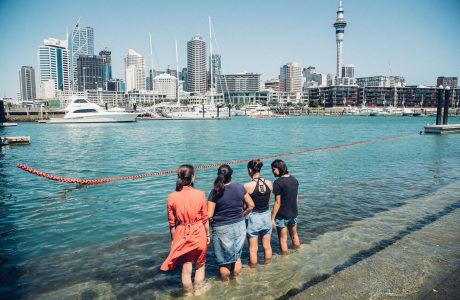 Welcome to Auckland, the "City of Sails', New Zealand's largest city.
Stroll the waterfront at Viaduct Harbour, famous for America's Cup sailing, savour the dining scene at adjacent Wynyard Quarter, enjoy beautiful beaches as well as boutique shopping at the Britomart, High Street and along Queen Street.
Stay: Auckland
DAY 2: AUCKLAND / TAUPO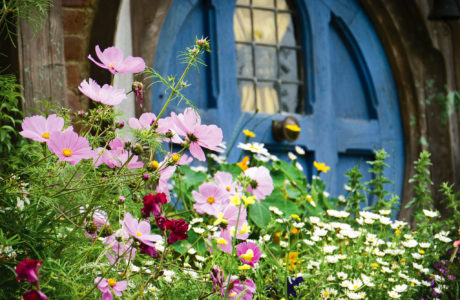 Leaving the bright lights of Auckland, travel south across the rich farmlands of Waikato. Visiting Hobbiton enroute, experience the real Middle-earth at the Hobbiton Movie Set, where, in the heart of the Waikato region you can step into the lush pastures of the Shire, as seen in The Lord of the Rings and The Hobbit trilogies. You will get the chance to have a photo in the doorway of a Hobbit house, see the Party Tree and stand by the gate to Bilbo's house 'Bag End' overlooking the whole set to the hills in the distance.
Continuing on to the resort town of Taupo, sitting on the edge of New Zealand's largest lake. Taupo is an ideal base for exploring this geothermal region and is also just a 90 minute drive to Tongariro National Park Heritage Area, home to the active volcanoes of Ruapehu, Ngauruhoe & Tongariro.
Stay: Taupo
DAY 3: TONGARIRO CROSSING GUIDED WALK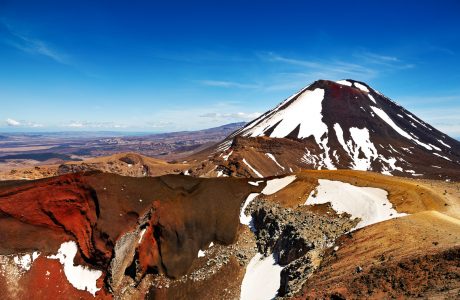 The Tongariro National Park is a World Heritage site which has the distinction of dual status, acknowledged for both its natural and cultural significance.
The crossing passes over the volcanic terrain of the multi-cratered active volcano Mt Tongariro, passing the eastern base of Mt Ngauruhoe (AKA Mt Doom). The 19.4 km walk is renowned for its barren yet beautiful "moon-like" volcanic landscape, unusual geological features, visible volcanic activity, and views of the surrounding countryside below.
Stay: Taupo
DAY 4: TAUPO AT LEISURE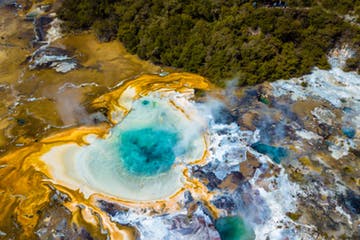 Taupo attracts visitors all year round the area encompasses lakes, mountains and geothermal hot spots, including nearby Orakei Korako, the "Hidden Valley".
There are many more activities such as kayaking, canoeing, wind surfing, sailing, lake cruising, sky diving and the many local thermal attractions, Craters of The Moon and the Wairakei Geothermal Power Project. We are happy to include optional extras, just ask us at the time of booking.
Stay: Taupo
DAY 5: TAUPO /WELLINGTON
Follow the Desert Road and travel past rolling farmland and through the stunning Tongariro National Park, dominated by the volcanic cone that is Mount Ruapehu. As you continue, pass through the coastal town of Kapiti, offering scenic views of both bush and beach before reaching New Zealand's geographical, but also art and culture capital – Wellington.
Stay: Wellington
DAY 6: WELLINGTON AT LEISURE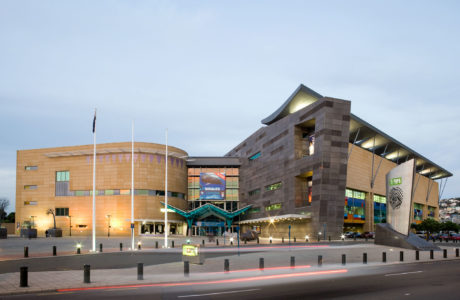 Explore Wellington's waterfront with its fine historic buildings and Te Papa Tongarewa, New Zealand's national museum.
The entertainment district of Courtenay Place and Cuba Street, features the impressive St James Theatre restored for Lord of the Rings world premiers.
Mt Victoria and the cable car both offer outstanding city and harbour views or join a guided LOTR film site tour for all the inside stories or visit Weta Workshop.
Stay: Wellington
DAY 7: PUTANGIRUA PINNACLES WALK / DAY OF LEISURE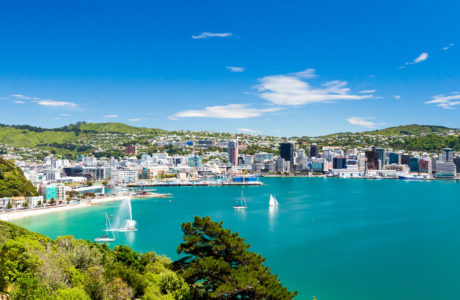 Just one and a half hours out of Wellington are the Putangirua Pinnacles – a must-see! These impressive weathered pillars of rock were used in the scenes for Dimholt Road where Aragorn, Legolas and Gimli search for the Army of the Undead in The Return of the King. A very popular walk, estimated to take 3 hours and 40 minutes from the road end to the summit.
Stay: Wellington
DAY 8: WELLINGTON / PICTON / NELSON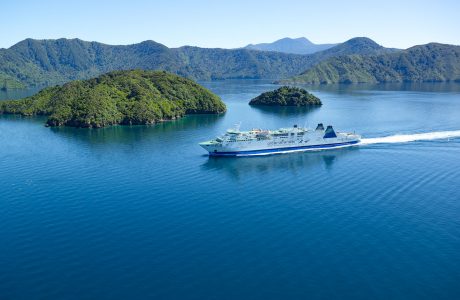 Cruise from the inner harbour of Wellington, across Cook Strait and through the Tory Channel to the sheltered waters of the magical Queen Charlotte Sound. There's extraordinary scenery all the way before you reach the picturesque seaside town of Picton.
Enjoy stunning scenery as you leave the Marlborough Sounds along serene Queen Charlotte Drive to the marina town of Havelock, continue alongside the Pelorus River where you may like to stop, here a river valley tucked into one corner of a forested conservation area is now world-famous as the setting for the dwarves escaping in barrels scene from The Hobbit: Desolation of Smaug.
Continue into the dense pine tree lined Rai Valley to the vibrant beachside city of Nelson.
Stay: Nelson
DAY 9: NELSON AT LEISURE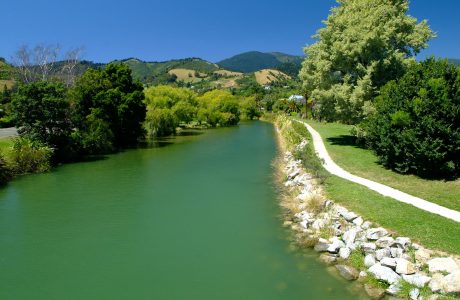 A day of leisure to enjoy beautiful Nelson.
We suggested day trip to Takaka Hill. The ancient marble outcrops that rest at Canaan Downs on the Takaka Hill, here the site of Chetwood Forest in Lord of the Rings: An Unexpected Journey. Here, led by Aragon, the Hobbits fled from Bree and the Black Riders into the forest.
Stay: Nelson
DAY 10: NELSON / CHRISTCHURCH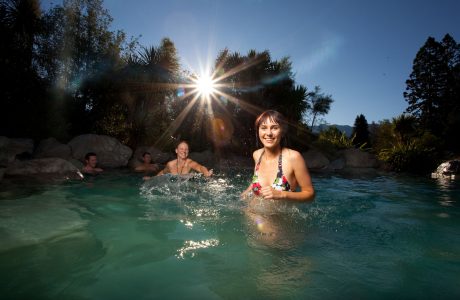 Follow the meandering Motueka River Valley with outstanding views of the Kahurangi National Park. Follow the mighty Buller River through the rugged gorge to Murchison. Craggy mountain ranges offer scenic walks and magnificent alpine vistas. Through the Maruia Forest further south to Springs Junction before crossing the Lewis Pass. It is the northernmost of the three main passes across the Southern Alps.
The Lewis River keeps you company for much of the way to Hanmer Springs, perhaps a stop here for lunch and have a relaxing soak in the Hanmer Springs Thermal Pools before continuing on to Christchurch, with Hagley Park, the beautiful Botanic Gardens and meandering Avon River fringed with graceful willow trees.
Stay: Christchurch
DAY 11: LOTR EDORAS TOUR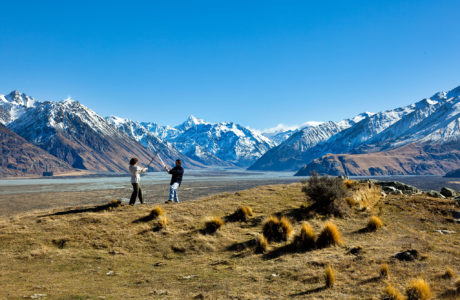 Journey to the LOTR filming location an exciting 4WD adventure to the remote and beautiful Mt Potts High Country station, home of Mt Sunday. See how this peaceful mountain was transformed into Edoras, the capital city of the Rohan people in the Lord of the Rings trilogy. Immerse yourself in the natural, unspoilt beauty of this breathtaking area with its sparkling clear lakes, glistening blue rivers and fresh, crisp mountain air.
Stay: Christchurch
DAY 12: FAREWELL FROM CHRISTCHURCH
Today your day is at leisure until you drop off your rental car at Christchurch airport on departure.
No matching reviews found.
Prices valid from 1st October 2020
Prices are per person and in New Zealand Dollars.
Tour Type: Self Drive Tour
A Self Drive tour allows you to travel at your own pace on one of our comprehensive itineraries. Our experienced New Zealand based travel consultants have planned each itinerary to ensure practical driving times while allowing you the freedom for photo opportunities as you travel. Your accommodation and car hire is pre-booked and we are happy to include optional activities to coincide with driving times.
Frequently Asked Questions – Self Drive Tours
What is a Self Drive tour?
A Self Drive tour allows you to travel at your own pace on one of our comprehensive itineraries. Our experienced New Zealand based travel consultants have planned each itinerary to ensure practical driving times while allowing you the freedom for photo opportunities as you travel. Your accommodation and car hire is pre-booked and we are happy to include optional activities to coincide with driving times.
What is required to hire a vehicle within New Zealand?
A valid driver's licence in English is required to hire a rental vehicle within New Zealand.  Please note drivers must be over 21 years to hire a vehicle, between 21 – 25 years a young driver surcharge is applicable. We recommend all clients have a credit card for car rental, the card number is then held for a bond. All vehicles are automatic transmission, we do not offer manual transmissions.
What is driving in New Zealand like?
We drive on the right in New Zealand, all rental vehicles are set up for right hand drive. Within the cities, roads are busy, there are motorways and highways. Once out of town most of our roads two lanes, there are some divided carriage ways, however most driving will be on 2 lane paved/sealed roads. It will take you a lot longer than you think looking at the map to get from point A to point B.
What dates do your tours depart?
Our self drive tours depart daily, driving times do vary each day so please consider this when booking departure flights.
What is included in the tour cost?
All tours include accommodation and rental car. Some tours include activities listed in the itineraries. Car hire is quoted including basic insurance, with the option to upgrade to fully comprehensive insurance.  A detailed travel wallet with your travel vouchers will be sent to your arrival accommodation, a comprehensive itinerary will be sent to you prior to your departure. Your personal travel consultant will contact you on arrival, allowing ease of communication whilst you are traveling.
What is not included in the tour cost?
Expenses of a personal nature such as meals (except where stated in the itinerary), beverages, travel insurance, fuel, laundry and optional sightseeing (except where stated in the itinerary) are not included in the tour cost.
How many people can I include in a self-drive tour?
Our largest hire vehicle is 9 passengers and a driver. You can travel in a group, with a number of vehicles but each vehicle must have a licenced driver.
I am travelling with children, what price will I pay?
Please contact us for information on child fares, as these vary based on the specific product you require. Some sightseeing activities are unsuitable for children.
Are any meals included in the tour cost?
Our Superior and Premium tour rates include breakfast.  There are exceptions where some activities will include lunch or dinner. We are more than happy to make recommendations, please advise if there are any dietary requirements so we can recommend accordingly. .
Is Halal and other speciality food available in New Zealand? 
Along with a small population of Muslims, New Zealand has an increasing number of Muslim visitors. Halal food and restaurants are now found in many areas of the country, let us now if you require this and we will compile a list for you. We can also offer advice in regards to Vegan and other special requirements.
How will I navigate my way around New Zealand?
You will be supplied with a map in your travel wallet. If you require a GPS, this can be arranged with your car hire, if you are wishing to use your own navigational device, SIM cards can be purchased at the airport. Our comprehensive itinerary will guide you, especially with our personal touches just for you. We are only a phone call away. Most pre booked optional activities will have an informative guide giving you an insight into the activity you have chosen.
Can I add in additional days to a tour?
Yes you can. All tours are very flexible – we will gladly work with you to make our tours suit your requirements. Please ask one of our Travel Consultants for extra day rates.
What is the difference between the three tour types Quality, Superior and Premium Tours?
Standard:  Motor Lodge, apartment style accommodation, self-contained accommodation, ensuite bathrooms. Your rental car is a small compact car.
Superior: 4 star hotel accommodation, includes breakfast. Your rental car is a mid-size car.
Premium: 5 star hotel accommodation, including breakfast. Your rental car is an SUV.
Note all accommodation is reviewed regularly by staff, we have high standards and good relationships with all our providers.
What if I cannot find exactly what I am looking for on the website?
Let us know what is on your wish list to see and do and we will be delighted to plan a customised tour to suit your requirements, using our 30 years of experience. Our local knowledge will come up with many pleasant surprises for you. 
How much luggage can I take on my tour?
You can bring as much luggage as you require, we recommend 1 piece of luggage (max 25kg each), for ease of travel. We also advise you check the maximum baggage allowance with your chosen airline.
How do I make a payment for a tour?
For bookings made more than 45 days prior to travel, Pacific Travel require a deposit of NZ$50 per person. This deposit is non-refundable. Balance of payment is due 45 days prior to travel. For bookings made 45 days or less prior to travel, full payment is required at the time of booking. Visa & MasterCard are accepted forms of payment. A 2.5% Credit Card Fee applies to all payments by credit card. You may pay via direct bank transfer to avoid the credit card fee. Bank details will be on your booking advice. All prices advertised are in New Zealand dollars and are GST inclusive.
What is your cancellation policy?
If after your booking has been confirmed you wish to cancel, the following cancellation fees will apply:
Cancellations 31 or more days prior to travel: Your deposit plus a further 10% of the total package price.
Cancellations 15 – 30 days prior to travel: Deposit + a further 20% of the total package price.
Cancellations 0-14 days prior to travel: 100% of total fare (no refund).
Booking amendments made by you: an amendment fee of 10% of total package price will be charged to cover our administration and communication costs. We may also need to pass on any amendment/cancellation fees imposed by our suppliers.
Conditions of travel
Pacific Travel reserves the right to alter fares, amend itineraries, book alternative accommodation or to cancel tours. Pacific Travel Ltd shall not be held responsible for any loss or damage to luggage or personal effects and/or damage resulting in death or personal injury, which may arise whilst travelling with Pacific Travel Ltd or its nominated suppliers. All transportation, both land and sea, is subject to the terms and conditions of the company providing the transport, some of which limit or exclude liability. These are available from the carriers concerned on request.
Will I need travel insurance?
We strongly recommend you purchase travel insurance. Factors may arise that require you to cancel or amend your holiday. It is essential you are covered for any costs that may be incurred. We recommend purchasing your travel insurance locally at the same time as you book your tour and flights.
Do I need to tip in New Zealand?
If you wish to reward someone for a job well done it is always much appreciated, but not a requirement. It is certainly not expected, nobody will be offended should you wish to.
Do I need a visa to visit New Zealand?
Most visitors to New Zealand do not require a visa to enter for the purpose of a holiday or vacation under the visa waiver program. If you do need a visa to visit New Zealand then you should contact the New Zealand consulate in your home country well before your departure date. We recommend you also check with your local travel agent or airline for any visa requirements to New Zealand particularly if you are passing through Australia.
What currency is used in New Zealand?
The New Zealand dollar is the only legal tender in New Zealand. View a guide between your local currency and the New Zealand dollar. Please note: Your tour and all purchases using a credit card in New Zealand will be charged in New Zealand Dollars (NZD) at the current exchange rate at the time of purchase. The above currency conversion page is to be used as a guide only.
12 Day Lord of the Rings Roving