Tongariro National Park
The Tongariro National Park is awe-inspiring with its spectacular scenery and unique status as one of the few dual World Heritage National Parks in the world. The three volcanoes – Tongariro (1,968m), Ngauruhoe (2,290m) and Ruapehu (2,797m) form the southernmost tip of the Taupō volcanic zone. Get up close to the active volcanoes on the famous Tongariro Alpine Crossing hike, or enjoy one of the many shorter walks in the lowlands.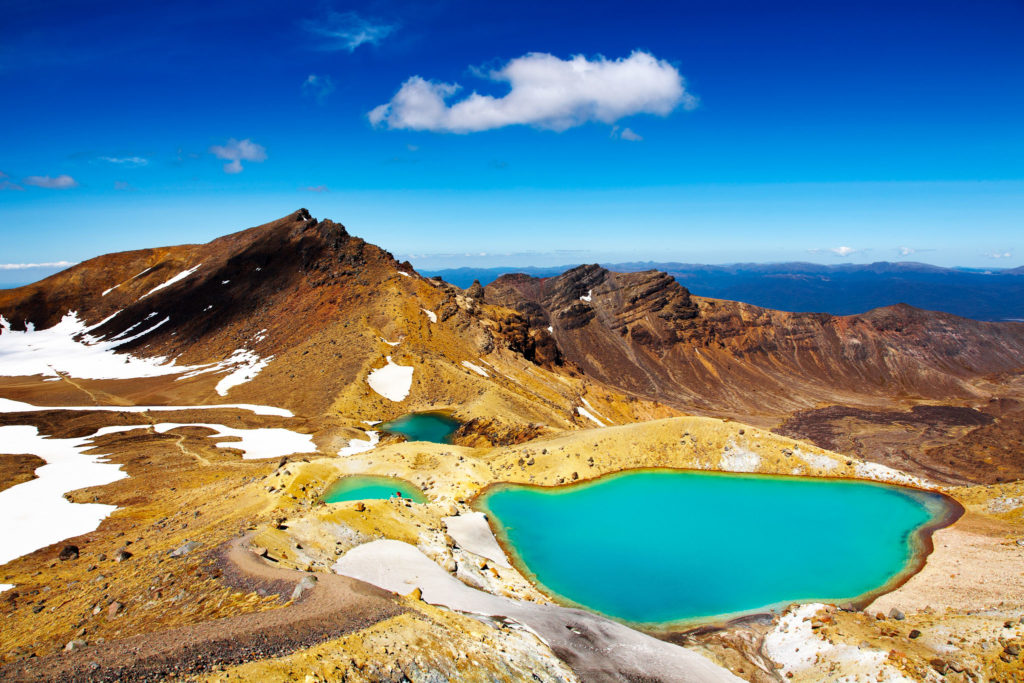 The beech forest is teeming with bird life and rare native alpine plants can be found higher up. Within the park lies Whakapapa Ski Area, New Zealand's largest ski area, where you can ski, snowboard or take a scenic chairlift ride to the country's highest café at Knoll Ridge.