Tongariro National Park
Toward the centre of the North Island with three active volcanoes: Tongariro, Ngauruhoe (Mt Doom in the Lord of the Rings) and Ruapehu is the Tongariro National Park. The area is a dual World Heritage area and is New Zealand's oldest National Park. This is a very popular place for walking, tramping and skiing. There are many walking and tramping tracks in the area, but one of the most popular is the Tongariro Crossing which can be completed in one day.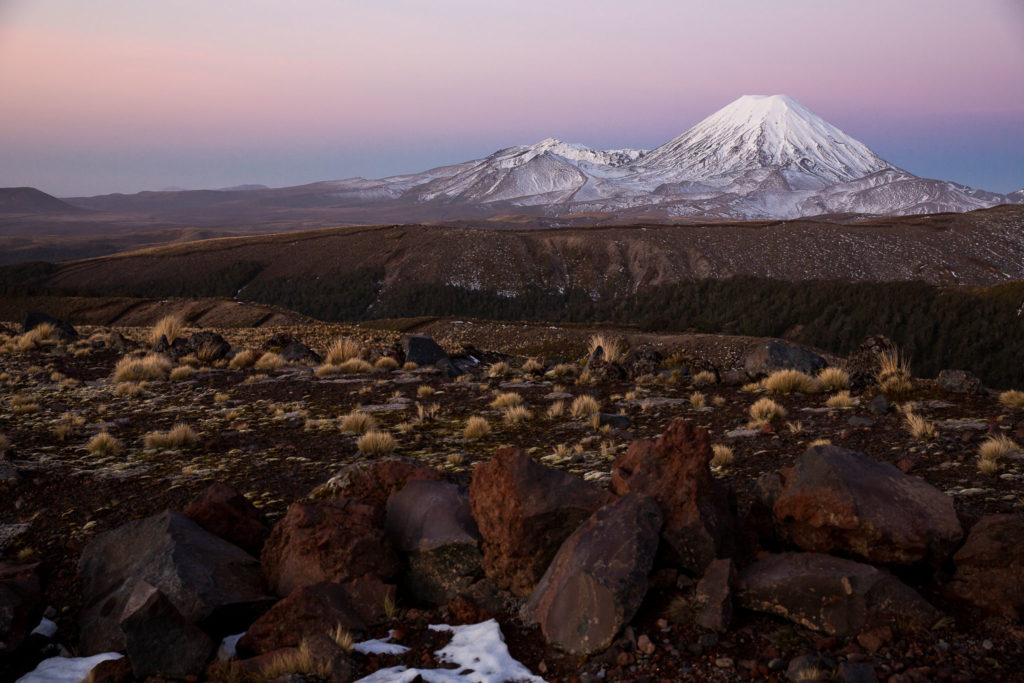 The summits of all three mountains can be climbed by experienced climbers, but keep an eye on highly unpredictable weather conditions. The last volcanic eruption in the area was on the northern slopes of Mt Tongariro in November 2012.