Oamaru
Situated in the Waitaki District sits the largest town of Oamaru. Home to impressive streetscapes with many buildings being created from limestone (known as Oamaru stone) the town has a wonderful Victorian feel with some outstanding architecture.
Oamaru is home to a colony of little blue penguins which have made their home and breeding ground in a disused quarry. This colony is open to the public with two viewing grandstands being built.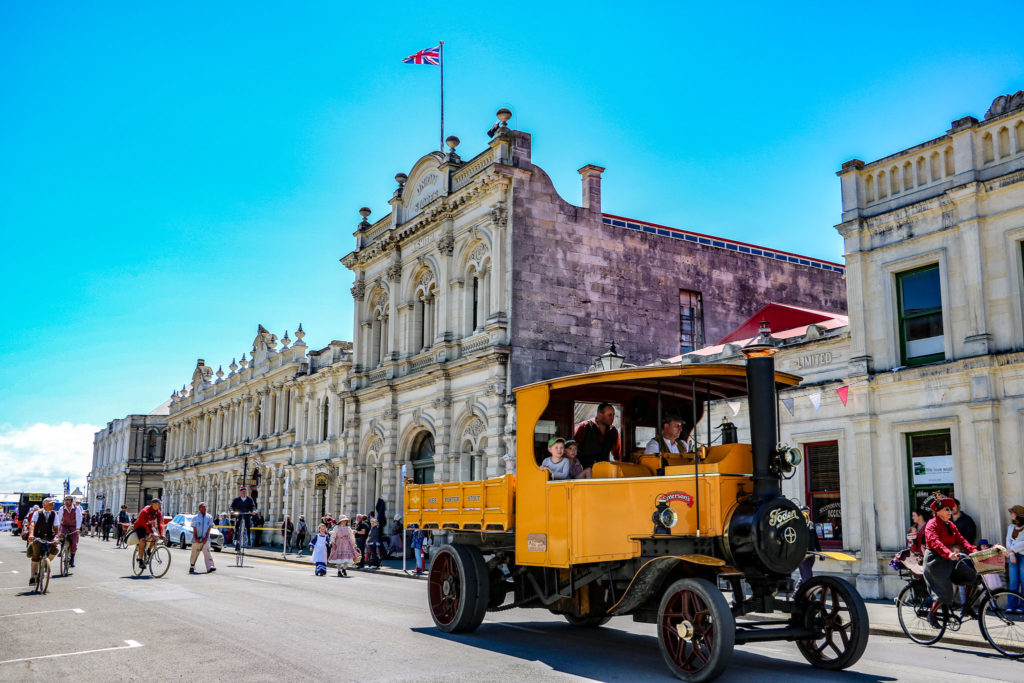 Oamaru hosts New Zealand's annual Steampunk Festival celebrating its industrial version of steampunk. View interesting gadgets & sculptures made from copper, pipes & gas cylinders lit with lights and backing sounds.