Lindis Pass
The Lindis Pass can be best described as "sculptured smooth hillslopes and prominent ridges in montane to sub-alpine snow tussock grassland with very occasional shrubs".  The scenic drive through Lindis Pass is approximately 63 km in length and takes approximately 35 – 60 minutes from beginning to end.
This gorgeous 'pass' is located in the South Island, it lies between the towns of Cromwell in Central Otago and Omarama in North Otago, on the main inland route to the Mackenzie Basin in the Canterbury Region.  Elevation: 971 m, the road through Lindis Pass is hilly and winding, so you won't be able to drive 100 km/hr for much of the journey.  Other than a few picnic spots, you will not come across anything here. The landscape is empty, but beautiful.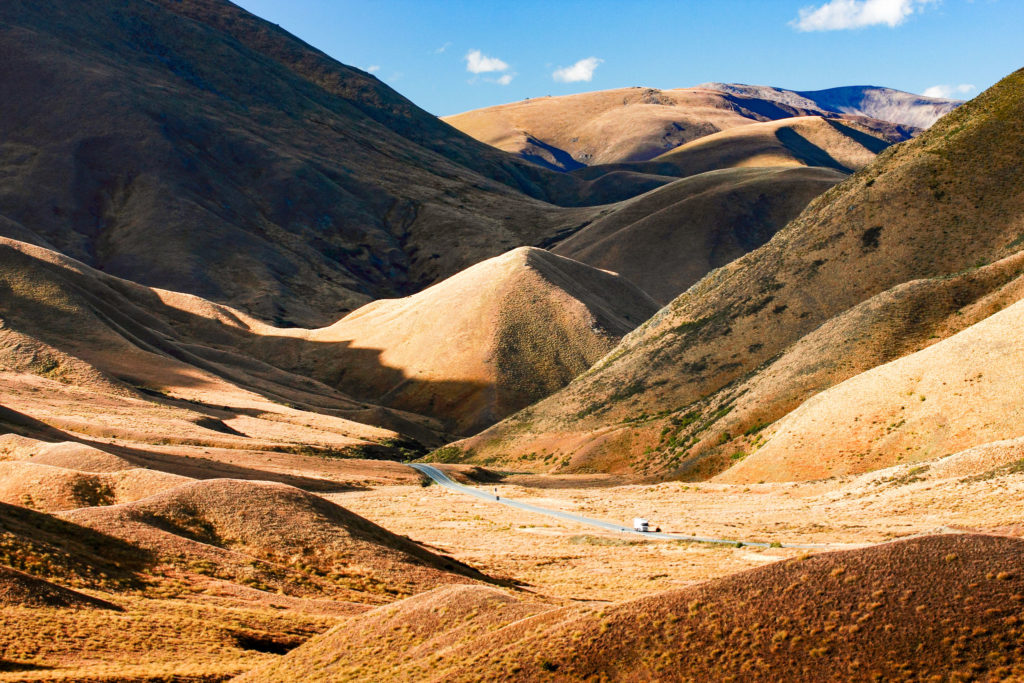 While most tourists only drive through Lindis Pass and stop at the top to enjoy the view, you can also do other activities such as short walks, multi-day hikes, or biking in the Lindis Conservation Area. Several trails in Lindis Conservation Area can be accessed from the bottom, as well as the top of Lindis Pass, but can also be accessed from Birchwood Road in the Ahuriri Valley.