Franz Josef
Franz Josef Glacier, or Franz as its known by the locals, is one of the most popular tourist stops on the West Coast. Home to the Franz Josef Glacier, the township offers some great adventure activities as well as things to do for those who want a more relaxing pace. There are many essential services, several dining options, souvenir shops and art galleries and a range of accommodation in Franz Josef.
There are many ways to experience the impressive Franz Josef Glacier with plenty of walks available. From the glacier carpark you can also walk to Peters Pool (25 minutes, wheelchair accessible) or Sentinel Rock (20 minutes) for different views of the glacier. Please pay attention to the Department of Conservation's warning signs and do not go beyond the barriers.  Guided valley walk are a good option or if you want to actually touch the ice, the best way is to do it is on a guided Heli-hike tour or a scenic helicopter or plane flight. It's an awesome experience to step onto the glacier and be surrounded by mountains, snow and ice.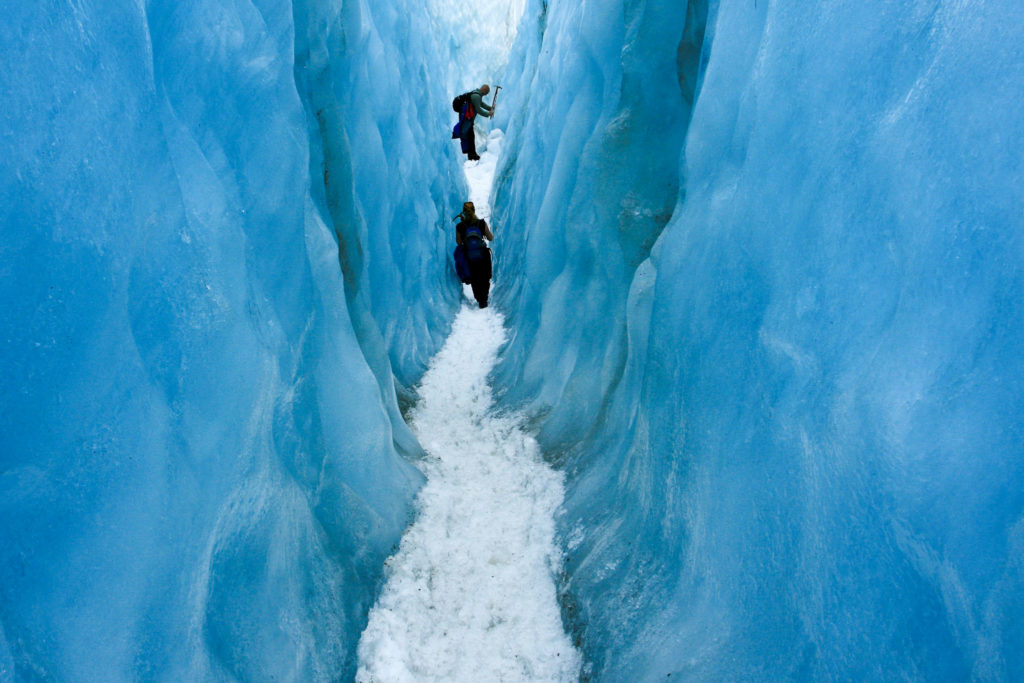 Franz Josef is not only about the glacier. A 'must do' is a visit to the West Coast Wildlife Centre. It is the official home for the incubation and captive rearing programme for New Zealand's rarest kiwi – the Rowi and Haast Tokoeka. The chicks are reared here and then released back to the wild.
After a days walking or time on the ice the place to go is the Glacier Hot Pools where you can enjoy a soak in either the private or public pools. It's a magical setting as the pools are surrounded by and built into the native bush and the experience is extra-special in the rain.