Dunedin
Dunedin sits at the head of Otago Harbour on the East Coast of the South Island.  The area has a long history of Maori heritage where during the 1930's the mouth of the harbour became a whaling station. In 1848 a Scottish settlement was established and in the years following, thousands of Scots immigrated to the area. Dunedin is now known as the "Edinburgh of New Zealand".
Dunedin in home to New Zealand's oldest university, University of Otago and the city has a huge student population. The university has a beautiful campus with historic buildings and wonderful architecture – a walk around the area is well worth while. In 2014 Dunedin was designated as a UNESCO city of Literature.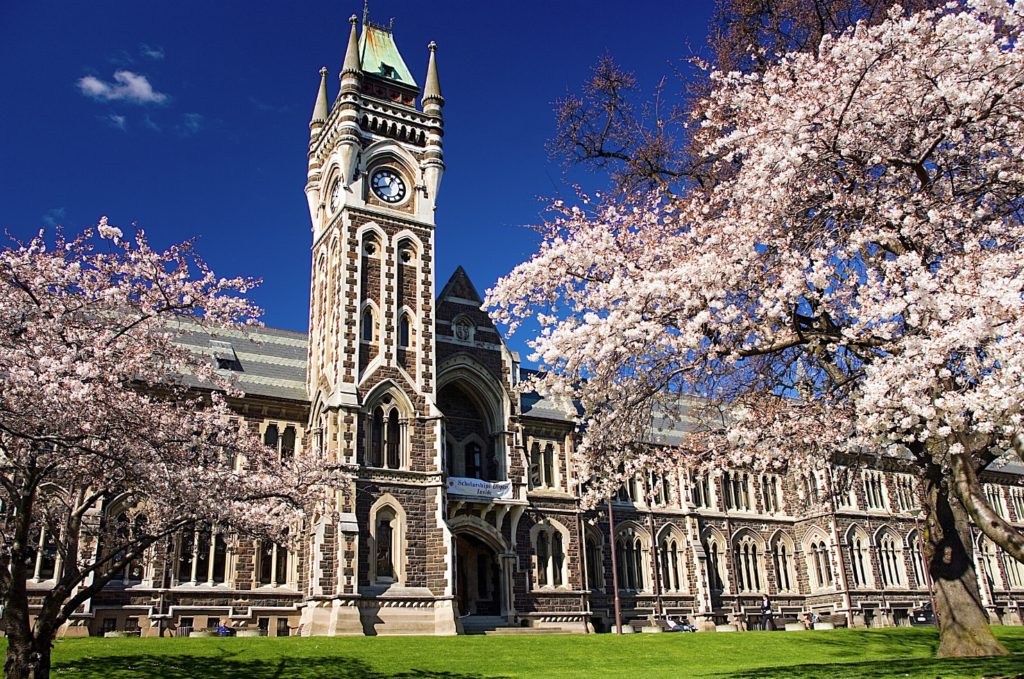 The city is full of incredible Victorian and Edwardian architecture. Larnach Castle is New Zealand's only castle sitting proudly out on Otago's Peninsula. Built in 1871 the castle gives a great insight in the Victorian Culture. Back in the city is Olveston Historic House. Step back in time as you look around the stunning 35 room "English country house" built between 1904 – 1906. Little has changed since the house and all the family's original possessions were gifted to the city by the last family member back in 1966.
Otago Peninsula has a wonderful array of wildlife from the Yellow eyed Penguin, Little blue penguin, New Zealand sea lions, New Zealand fur seals and of course your only change to see the world's only mainland Royal Albatross breeding colony.