Doubtful Sound
Doubtful Sound is the deepest of the fiords in Fiordland, found in the far south west of New Zealand. It is remote and serene and because of this is often labelled 'the Sound of Silence'. Like all of Fiordland, Doubtful Sound receives plenty of rainfall all year round…but this is what makes the vegetation lush, beautiful and truly picturesque. Stunning and still on a sunny day, or moody and mystical in the rain with hundreds of waterfalls…any kind of weather will give you a fantastic experience.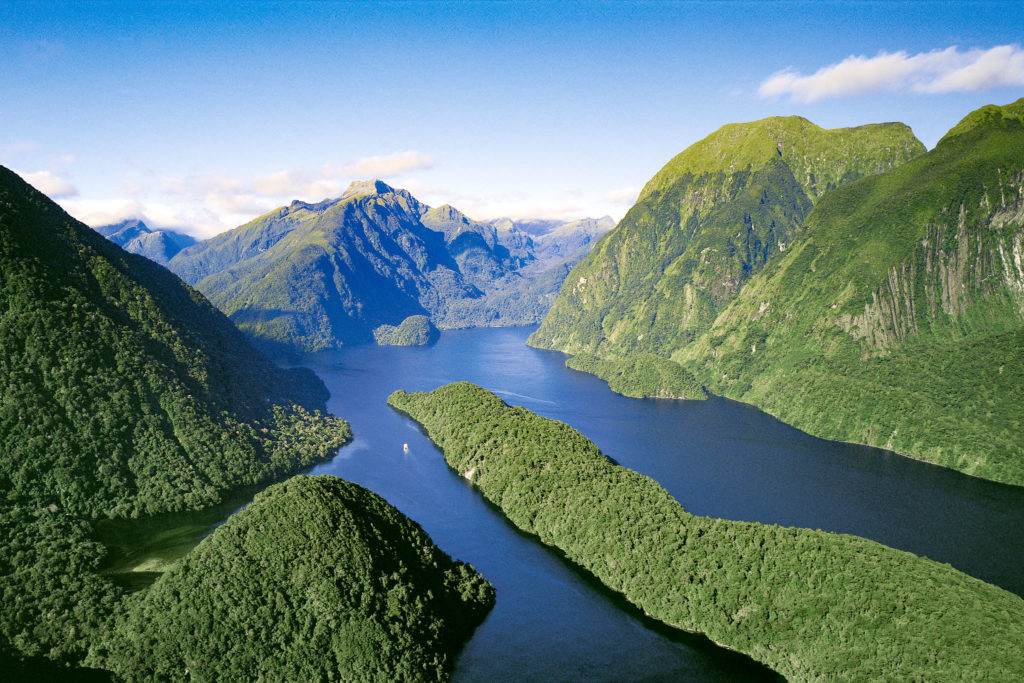 With many arms, twisting inlets and hidden coves, this part of Fiordland is largely untouched. It is found about 50 kilometres from Manapouri (the closest inhabited place) and is accessible only by cruise across Lake Manapouri and travelling over the most expensive road in New Zealand – Wilmont Pass.
Doubtful Sound can be enjoyed by day tours and cruises from Manapouri, Te Anau and Queenstown, or overnight cruises and expeditions of various lengths. While aboard your vessel or kayak you will encounter an abundance of wildlife: native birds, fur seals, bottlenose dolphins…and if you're lucky you might spot the rare crested penguin.